Worldwide Flower Delivery at Mother's Day delivered by a local florist
This year mother's day is on the 10th May. The founder of Mother's Day, Anna Jarvis never married or had children but found inspiration from her mother who stated that one day someone somewhere must honor all mothers and pay tributes. When Mrs Jarvis died in 1905 Anna Jarvis decided to fulfill her mother's desire and honour her mother by sending Carnations to the church service in West Virginia. By 1911 Anna Jarvis's hard work payed off and Mother's day was celebrated in almost every state and the President signed a joint resolution to declare the second Sunday in May as 'Mother's Day'.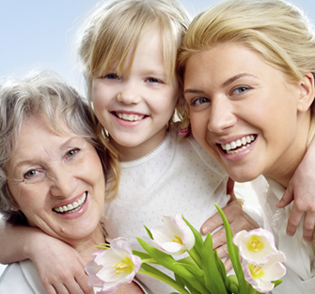 Worldwide Delivery

Direct2florist delivers worldwide to countries including Canada, Australia and New Zealand so even if you are hundreds of miles away this Mother's Day there really is no excuse to show her just how much she is appreciated this year.

At Direct2florist we aim to take the stress out of ordering flowers internationally - with our easy to use website and excellent reviews your are sure to be impressed by our service. Click here to view our Mother's Day range this year! To make your shopping experience that little bit more enjoyable Direct2florist proudly offers a wide range of payment methods including Paypal, Visa and Mastercard!

Hand Delivered by Florist's

Here at Direct2florist all our florist's proudly hand deliver all their flowers straight to the recipients door! Giving your delivery that bit more of a personal touch! No couriers involved!

Star Rated Reviews

Do you need flowers delivered this Mother's Day? If so look no further than Direct2florist - with a Feefo Gold Standard award we welcome you to look at our most recent reviews and see for yourself why we have a 96% rating on not just our service but also our beautiful products!